Hillcrest Nursing Center Review
Hillcrest Nursing Center is located in Lake County, IL and devoted to caring for you or your loved ones. The center works with Medicare.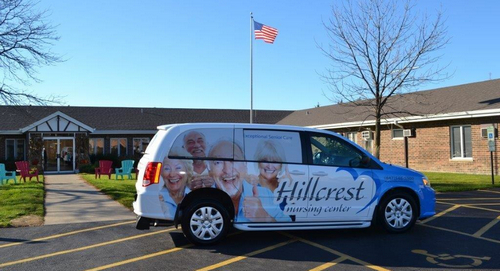 Life at Hillcrest
Hillcrest has beautiful and modern facilities equipped to meet every need of the residents. They are proud of easy access to rooms, tasteful decorations, and bright and airy settings. Their staff is well-trained to provide the highest quality care for seniors. The facility has fresh and tasty meals ready for you or your loved ones every day. The nursing center even has its own salon that provides hairstyling services at affordable prices for residents and their families.
Services
Facility Highlights
Beautiful Homelike Atmosphere
Daily Activities & Weekly Outings
Wonderful Caring Staff
Licensed Nurses & Nursing Assistance 24 Hour Per Day
Beautifully Landscaped Grounds & Private Courtyards
Lots of Conveniently Located Shopping
Air Conditioned Facility
Beauty Shop & Commissary
Enjoyable Meals & Snacks
Lake County's Most Affordable Facility
Treatment Services
Housekeeping Services
Doctors, Dentist, Eye Doctor, Podiatrist, & Psychiatrist
Religious Services
Physical, Speech, & Occupational Rehabilitation Services
Daily Activities, Weekly Parties, & Outings
Social Services & Psycho Social Programming
Special Diets
Incontinent Care
24 Hour Nursing Care
Laundry Services
Personal/Family Services
Yearly Family Picnics
Family Council
Quarterly Care Plan Meetings
Long Visiting Hours
Contact information
Location: 1740 N Circuit Drive, Round Lake Beach, IL 60073
Phone: 847-546-5300, 224-577-0123
Fax: 847-546-7563
Email: info@hillcrestcares.com